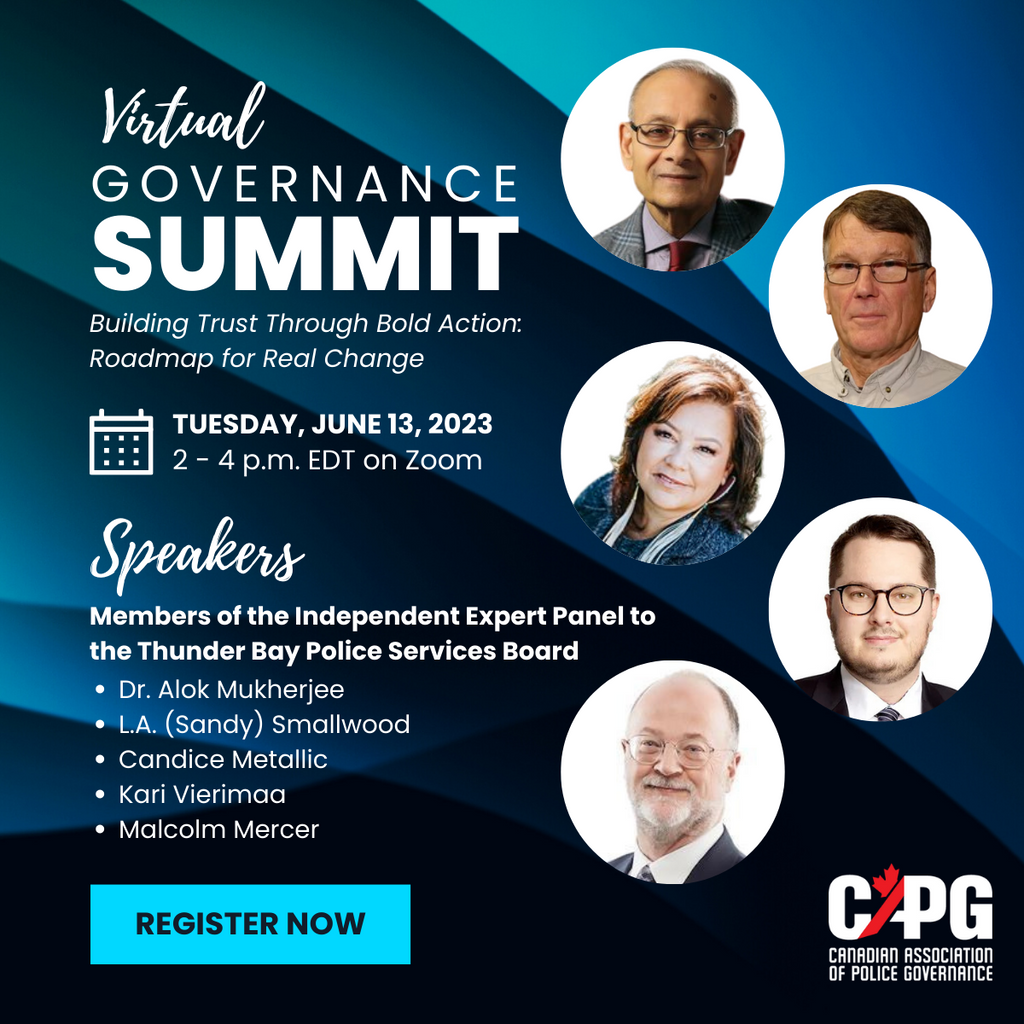 RECORDING - NON-MEMBERS - June 2023 – Governance Summit – Building Trust Through Bold Action – Roadmap for Real Change
---
Tuesday, June 13 – Governance Summit – 2-4 p.m. EDT
Building Trust Through Bold Action – Roadmap for Real Change
Effective governance of policing is critical to trust, as is the need for transparency. The work of Thunder Bay Police Services Board's Independent Expert Panel, "Building Trust Through Bold Change: Roadmap for Real Change," provided action proposals for strengthening board governance in the context of a history of weak leadership, community mistrust and demand for transformation.
Join Dr. Alok Mukherjee, Malcolm Mercer, L.A.(Sandy) Smallwood, Candice Metallic and Kari Vierimaa on June 13th 2023 to explore the issues and challenges faced by the Thunder Bay Police Services Board and to hear how the addition of an Administrator and the appointment of an Independent Expert Panel created the conditions for implementing transformational change. 
In this webinar, panelists will discuss their insights about the need for police services boards to be transparent, recognize their knowledge gaps, and use outside expertise as prerequisites for building trust with the communities they serve and seek transformation.
---
Share this Product
---
More from this collection