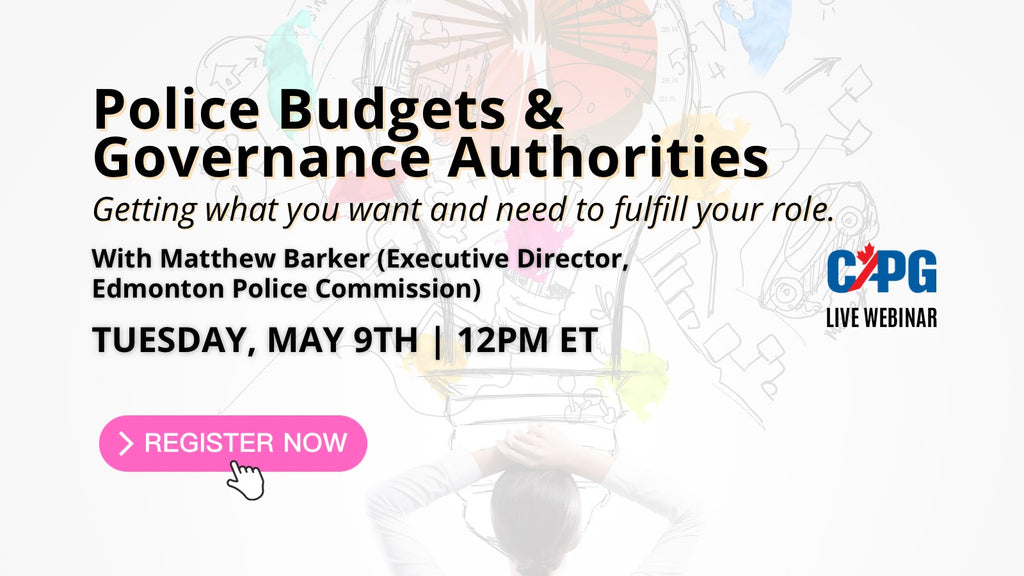 *RECORDING* May 2023 Webinar - Non-Members
---
Police Budgets & Governance Authorities. Getting what you want and need to fulfill your role with Matthew Barker. (Executive Director, Edmonton Police Commission)
Tuesday, May 9th, 12:00pm – 1:30pm ET
Join us for an engaging webinar on "Police Budgets & Governance Authorities: Getting What You Want and Need to Fulfill Your Role." In this webinar, we will provide valuable insights and strategies for managing police budgets and governance authorities.
Our experts aim to cover a range of topics, including:
Understanding the budget process and how to make the most of your resources
Techniques for advocating for your department's needs and priorities
Overcoming common obstacles to effective budget management and governance
Leveraging technology and data to make informed decisions
Building effective partnerships and collaborations with other stakeholders
This webinar is perfect for police chiefs, city managers, finance directors, and other local government officials who want to develop their skills in managing police budgets and governance authorities. Don't miss this opportunity to learn from our experts and take your budget management and governance skills to the next level. 
Matt has been with the Edmonton Police Commission as the Executive Director since October 2019. Previously, he was with the Government of Alberta since 2005 having the privilege of working in a number of Ministries over 15 years. He started with Justice and Solicitor General and was involved in a number of projects and programs such as the development of the Peace Officer Act, policing standards and creation of the provincial .05 alcohol limits. In 2013, Matt took a secondment position to work for Executive Council in the Cabinet Coordination Office at the Legislature and stayed there until April 2015 before returning to Justice and Solicitor General in the Ministry's policy shop for a brief time. In June 2016 Matt moved to the Ministry of Senior's and Housing where he was exposed to the social policy side of government and was responsible for the team who developed the Provincial Affordable Housing Strategy. In 2019 Matt was excited and pleased to assume a new role at the Edmonton Police Commission as the Executive Director.
*The CAPG endeavors to ensure all of the webinar titles and dates are as listed but some might be subject to change due to extenuating factors and we will notify you when this happens.*
---
Share this Product
---
More from this collection